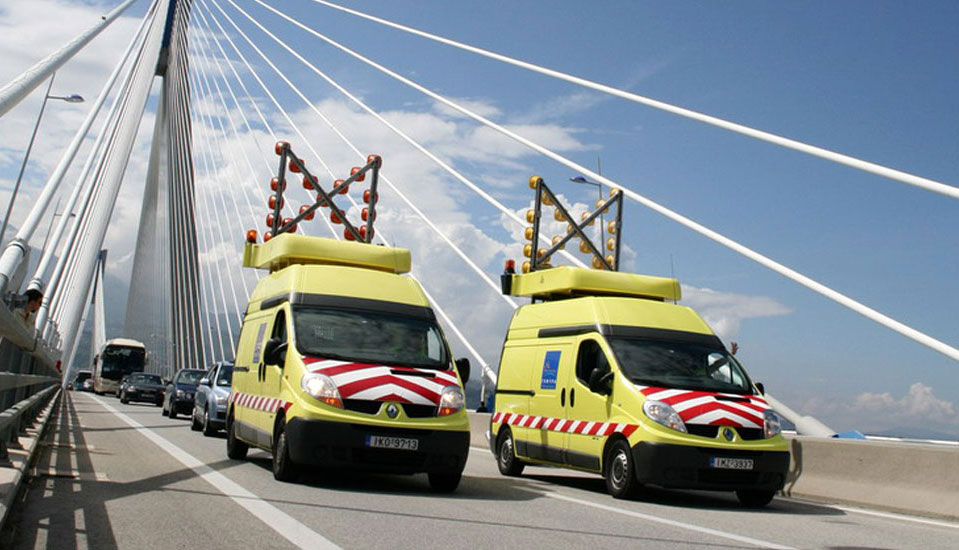 Regular patrols are carried out 24 hours a day, 365 days/year. In case of immobilization of your vehicle on the Bridge, a tow car will transport it free of charge to a safe place outside the boundaries of the Bridge.
If you want to inform us about a vehicle breakdown or an accident, please call 26340.39010 or -011. If you are near a pylon, you can use the orange emergency telephones.
In the event of damage to your vehicle while on the Bridge, stay safe by following these tips:
Stop in the Emergency Lane, and turn on the warning lights and position lights if the conditions require it.
To get out of the vehicle, use the right door if possible to avoid passing traffic.
When you are out of the vehicle, go behind the guardrail, in the sidewalk area.
Never attempt to walk on the road.
You can contact the Bridge Control Center directly from the special telephones located along the deck.
In any case, any immobilized vehicle is automatically detected by the Control Center and within a few minutes a Traffic Safety Officer will be with you who to help you with any problem you face.

©2023 All Rights Reserved