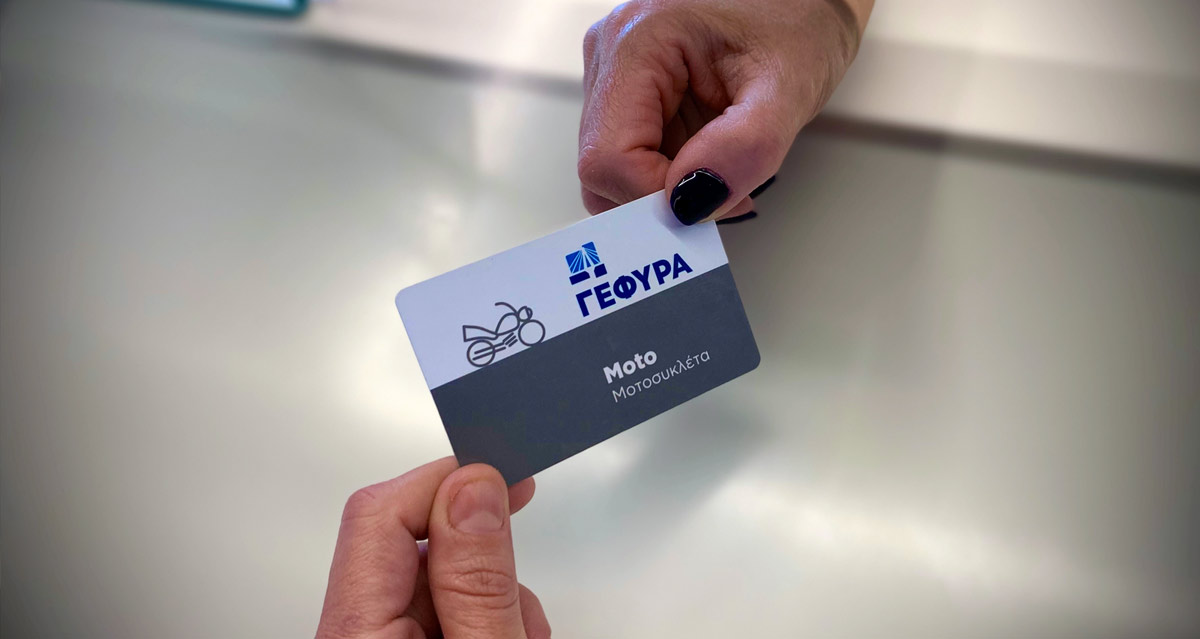 Available exclusively for category 1 vehicles (motorcycles)

This card allows you to make 10 crossings during a a 180-day period, from the day that you first used it.

The cost of the card is 12€.
In case the card is not used, it expires 300 days after the purchase date.
See the other products
©2022 All Rights Reserved