«Aller-Retour» Roundtrip Card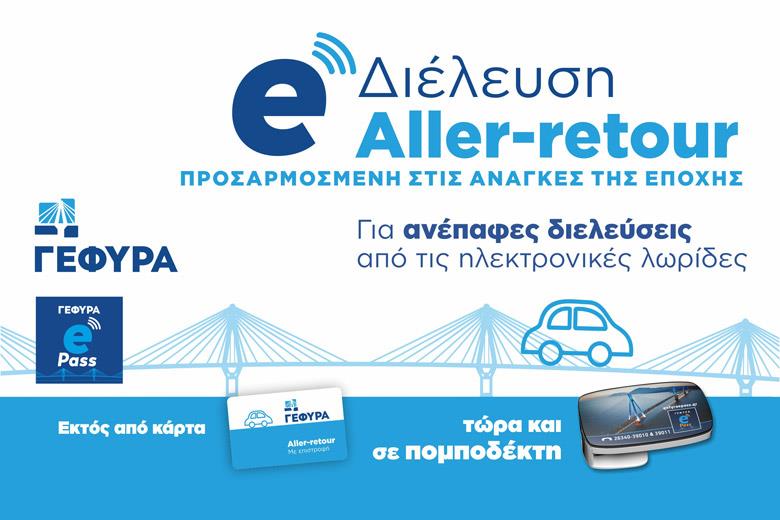 "Aller-Retour" Roundtrip Card
This card allows you to make two (2) crossings with a progressive discount on your return trip.
Intended for all users wishing to travel to the other side of the Strait for a rather short period of time.
The card is available at the toll booths of "Charilaos Trikoupis" Rion Antirion Bridge and at the Customer΄s Service.
Using this card you can make two (2) crossings within a period of three (3) hours. If the second crossing (return) is made after the 3-hour period has elapsed, then the user pays the following additional fare:
ROUND-TRIP CARD PRICES FOR PASSENGER CARS
Round trip Card

Purchase cost 14,00€

Second crossing (return) within a period of time of:
Additional fare
Total cost
Cost per crossing
Up to 3 hours
€ 0,00
€ 14,00
€ 7,00
3-4 hours
€ 3,80
€ 17,80
€ 8,90
4-5 hours
€ 8,10
€ 22,10
€ 11,05
More than 5 hours
€ 13,40
€ 27,40
€ 13,70
The card must be purchased on your first crossing.
See the other products
©2022 All Rights Reserved